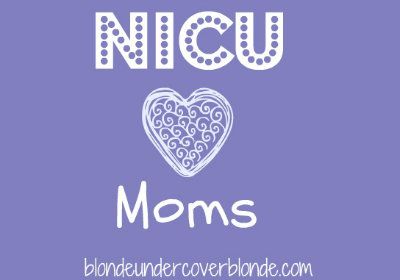 Baby's Name: Roxy
Gestation Age at Birth: 29 weeks, 1 day
Time in NICU: 67 days
Birth Stats: 1 pound, 9 ounces; 14" long
Reason for NICU stay: Roxy was born early due to severe pre-eclampsia. She had to be resuscitated immediately after birth. She was kept in the NICU until she gained weight, could breath on her own, keep her body temp up and was able to suck, swallow, breathe while eating.
Obstacles:
Roxy was born with Intrauterine Growth Retardation (IUGR) which caused her small size at birth. Roxy developed a staph infection just a week after she was born from her PICC line. She had a Grade I Intraventricular Hemorrhage (IVH) and was scanned for NEC after swelling in her abdomen (negative). We had a second staph scare that was not, after all, an infection. She underwent numerous blood transfusions because her hematocrit seemed to always be low. We also battled apnea and bradycardia.
Coping:
Thanks to a fantastic high-risk OB-GYN, I was not in a state of panic surrounding Roxy's birth and her small size. I had a weird sense of calm throughout the whole situation. I just knew my baby would be all right.
That said, there were several instances in the NICU that she scared me to death! One being a phone call from the NICU regarding the staph infection and the severity of it. The scare of NEC. As always with the NICU, it was one step forward and two steps back. A not-so-fun rollercoaster ride.
I went through a period during our NICU time where I felt guilty for not being able to carry her to term so she could be healthy and big. I was jealous of others that were having a full-term pregnancy. I wanted to blame my regular OB for not catching the pre-eclampsia in time. I slowly realized that there was nothing that could have been done to prevent what happened. There was no rhyme or reason to what happened.
I also had a lot of support from our families. They traveled with me to see her, kept me company, let me cry on their shoulders, listened when I needed to vent and celebrated every milestone (every single ounce!).
Today:
Roxy is an intelligent and funny 3.5 year old. She is attending public preschool for a speech issue that was not believed to be preemie-related.
Age 1
Age 2
Age 3
I'm linking up with Heather at
Blonde...Undercover Blonde
for her NICU Moms Follow Up linky. If you're a fellow NICU mom, what are you waiting for? Go link up!